Establishing companies in Saudi Arabia
Establishing companies in Saudi Arabia With Hazim Al Madani's office – we provides many services related to the corporate system and its composition, in a way that aims to reach the trust of our clients, by following the client's interest using the best approach in making all transactions that protect said interest while facing complex legal problems, creating simple and efficient solutions. The Office has a team with the best skillsets and expertise in this area, completing the process of establishment by obtaining the required approvals and licenses and registering companies with regulatory bodies within a reasonable time frame without any constraints.
Establishing companies in Saudi Arabia
Our corporate services
in Saudi Arabia
Establishing Companies in Saudi Arabia – Our team is experienced in drafting and adapting start-up contracts in the light of partner requirements, controlling management provisions and providing the required advice in this regard, as well as corporate statutes based on the legal form, activity and purposes of the company, in addition to a full clarification of all types of companies for clients wishing to enter the world of entrepreneurship in accordance with their requirements, for example solidarity companies, simple recommendation, quotas, companies with limited responsibility, closed contribution and other forms of other legal entities. for companies.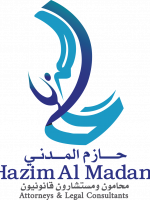 From our office's vision and policy of working and providing legal services, we believe that self-employment is one of the fastest ways to achieve self-realization, especially since it is one of the pillars of the pace of development in Saudi Arabia, so the office is always informed of everything that is new within the corporate services market in order to provide the most successful methods only to gain the satisfaction of its clients.
Our team possesses the following skillsets
Contact Us and We Help you!
Fill out the form and we will call you back.